Description/contact info.

Expires

AOP/PL001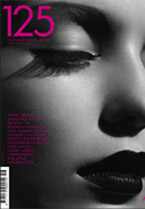 125 MAGAZINE
125 magazine is an independently published 300 page bi-annual photography publication which acts as a showcase for new work and ideas from a cross section of emerging and established artists that it is not possible to produce in more conventional publications. Since its creation in 2003, the magazine has published photography and illustration by over two hundred contributors - and staged exhibitions in London, New York and Tokyo, with other European cities upcoming. The magazine's staff work tirelessly to maintain the publication's long-established ethos of ideas, individuality and independence in a market which is increasingly generic and they are looking for like-minded businesses interested in an association with 125 as a sponsor and partner in the many events, books and other projects which they are constantly working on. Contact: Perry Curties. Address: 5 Calvert Avenue, London E2 7JP. Tel.:+44 (0)20 7613 2015. E-mail: perry@125magazine.com.
link to website
Ongoing

AOP/PL002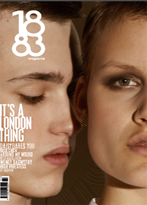 1883 MAGAZINE
"1883 Magazine celebrates all that is new and exciting in the world of fashion, music, film and the arts. We show you who and what is new and who to watch out for in the future! Born in West London in 2010, 1883 is an independently produced lifestyle biannual and online platform that showcases and promotes the most innovative new talent around. What began as a small fashion publication centred in-and-around London, has now evolved into an internationally distributed magazine that not only looks at fashion, but also delves into the worlds of music, film and the arts. This is the magazine where future talents reveal their thoughts, challenges and industry secrets. This is the magazine which captures the household names of tomorrow. 1883 Magazine's aim is to showcase and promote the most innovative new talent around. We provide the reader a rare opportunity to learn the reality behind the fantasy of inspiring images. Our philosophy is to portray this new talent in a professional way that can compete on an equal level with established talent showcased in other major fashion publications. 1883 does this via the use of top class imagery and editorials that are both stylishly laid out and printed on high quality, heavy weight gloss paper. 1883 Digital is a constant source of information on the hottest new talent in fashion, music, film and the arts. Our online site also encompasses 1883 TV, which streamlines interviews and creative videos for rapid consumption and 1883 Blog, which provides information in a more visual format. 1883 Digital holds regular competitions to engage the reader. 1883 has a small yet determined team, who work together persistently to promote and grow the brand. We are on the lookout for sponsors and collaborative partners who can identify with 1883's philosophy and would like to be associated with the brand". Contact: Alicia Tomlinson, Editor in Chief. Address: 6 Auriol Road, West Kensington, London W14 0SR. Tel.: 0044 77 80 99 55 09. E-mail: alicia.tomlinson@1883magazine.com.
link to website

Click button to download more information about 1883 Magazine (pdf format)
Ongoing

AOP/PL003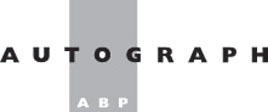 AUTOGRAPH ABP
The charity: founded in 1988, Autograph ABP is a charity that works to educate the public in photography, with an emphasis on cultural identity and human rights, through exhibitions, publishing, education and the creation of a public archive of culturally diverse photography. It is based at Rivington Place, London, the home of culturally diverse contemporary art and photography in the UK, which opened in 2007. Designed by David Adjaye OBE, this prestigious award-winning building is the first new-build public gallery in London since 1968. Autograph is constantly expanding, and has recently worked on projects with The Hayward Gallery, The South Africa National Gallery, The Barbican, Harvard University and Syracuse University (both USA), DRIK (Bangladesh), Manchester Museum and Art Gallery, Amnesty International, MTV Europe Foundation and Magnum Photos, in partnership to reach yet larger audiences. The offer: Autograph's concerns give it a special place at the centre of the British art scene - the envy of the world - with its sophisticated, urbane and educated audience. Sponsorship would provide the sponsor with access to this demographic segment, and associate them with an arts organisation that is socially aware and has a proven track record. Autograph ABP's audience figures for the year April 2008 - March 2009 were well over 500,000. The results of a 2009 spot-questionnaire for an Autograph exhibition at Rivington Place showed 68% of the audience were in work and 27% were students. 100% of those questioned rated their experience of the exhibition as either Good or Excellent. Recent press coverage included a four-page feature in the Guardian, a preview on Radio 3 Night Waves, three pages in The Independent, a full page in both Metro and The Times, a double page spread in New Humanist and numerous features and reviews in the general and art press. "Your mandate and programming is highly impressive ... the breadth of the photos both aesthetically and from the point of view of content, the associated contexts of the work, and the way the show was mounted. Wonderful, memorable, subtle, and in many ways revolutionary! Congratulations!" - Doina Popescu, Ryerson Gallery and Research Centre, Toronto, 2009; "You guys rock! The best exhibitions in the country. Cutting edge and accessible. Keep doing what you are doing and more" - Kevin McCullough, Christian Aid, 2009. Contact: Indra Khanna, Curator. Address: Autograph ABP, Rivington Place, London EC2A 3BA. Tel.: +44 (0)20 7729 9200. Fax: +44 (0)20 7739 8748. E-mail: info@autograph-abp.co.uk
link to website

Click button to download more information from Autograph ABP (pdf format)

Possible benefits available to sponsors

• Logos on promotional print, online and on-site
• Naming of events or exhibitions after the sponsor's company
• Advice on purchase of photographs for the sponsor's collection
• Copies of Autograph publications
• Talks on Autograph's work and artists for the sponsr's staff and guests, either at Rivington Place or at the sponsor's workplace
• Exhibition tours by curators and artists

Possible sponsorship opportunities

• Exhibitions, publications, artists' commissions, public lectures, one-off events, etc., ranging from £2,000 upwards.
Ongoing

AOP/PL004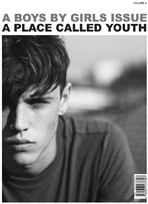 BOYS BY GIRLS
Launched in 2011, Boys by Girls is a collaborative project showcasing how female artists view and capture the male, presented in beautiful images online and in print. Boys by Girls celebrates the beauty of the male through exclusive photographic editorials, features, model profiles and model stories, and is aimed at anyone passionate about the male, menswear, models, photography and male beauty. Ever since its establishment, Boys by Girls not only showcases beautiful images by well-established female photographers, but also features work of young photographers, stylists and fashion writers, offering female talents opportunities to be noticed in the fashion world. It is the first publication to focus on the male exclusively in the perspective of the female. "Our content explores fashion and photography in a more intimate form, also revealing models' characters and personalities - an aspect which is often lost in the fashion photography. With our unique perspective and concept, Boys by Girls has already gained a wide audience online and we have recently (December 2012) released our fourth bookazine and first newsstand issue, which is being distributed globally by Pineapple Media Ltd and hit retailers such as Selfridges and Harrods in London, etc. Each issue has its own theme and central story which is then explored through editorials, portraiture, fashion, interviews and articles involving the boys, their interests, experiences, life and loves. The fourth issue, A Place Called Youth, explores the magic of youth, innocence and the mysterious transition between a boy and a man. Since its start the project has steadily been expanding on a daily basis and is now looking for sponsors and advertising partners to help continue to build the brand". Contact: Cecilie Harris, Editor-In-Chief. E-mail: cecilie@boysbygirls.co.uk.
link to website
Ongoing

AOP/PL005
CIWEM'S ENVIRONMENTAL PHOTOGRAPHER OF THE YEAR
CIWEM's Environmental Photographer of the Year is an international showcase for the very best in environmental photography. EPOTY is one of the fastest growing photographic competitions in the world (see www.ciwem.org/arts/photographer). Sponsorship benefits include • perfect platform for the sponsor to express their commitment to environmental stewardship and enhance a brand their clients can be proud of • high level promotion through online and print marketing • fantastic international media coverage, including the Sydney Herald, Singapore's Straits Times, The Guardian, The Daily Telegraph, The Independent and the BBC • recognition from the highest level, such as Gordon Brown's selection of CIWEM's Young Environmental Photographer of the Year 2009 to take Number 10's official Christmas card • high profile environmental association by working with the historical Chartered Institution of Water and Environmental Management • involvement with a competition that captures the current zeitgeist of environmental awareness. Contact: Emily Doyle. Address: 15 John Street, London WC1N 2EB. Tel.: 020 7831 3110. Fax: 020 7405 4967. E-mail: emily@ciwem.org.
link to website

Sponsorship opportunities

Category sponsorship for The Natural World; Quality of Life; Innovation in the Environment; The Underwater World; A View From the Western World; or CIWEM's Young Environmental Photographer of the Year

Overall sponsorship for the Environmental Photographer of the Year exhibition programme
Ongoing

AOP/PL006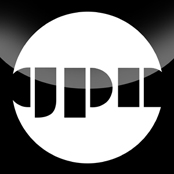 GAY PHOTOGRAPHERS NETWORK
Gay Photographers Network holds a number of photographic exhibitions each year. See their website for latest details. Contact: John Drennan, Chairman. Tel.: 07887 997760. E-mail: info@gayphotographersnetwork.co.uk.
link to website

Click button to download more information from Gay Photographers Network (pdf format)
Ongoing

AOP/PL007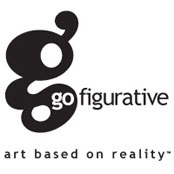 GO FIGURATIVE
This is an opportunity to sponsor Real, a series of exhibitions by the UK's only dedicated figurative art online community and gallery, Go Figurative (www.gofigurative.com). The first exhibition took place at the independent fine art school, Heatherley's in Chelsea, London. The work on display, including paintings, sculpture, litho prints and photography, is of a technically high standard and based on recognisable subjects. All work is for sale. Go Figurative welcomes the chance to discuss support for a long term agreement covering multiple events. Go Figurative would suit a sponsor looking for an association with quality, aesthetic beauty, substance and evidence of skill. Contacts: Sally Perry (tel. +44 (0)20 8905 5872) or Peter Clements, Director (tel. +44 (0)7525 458180). Address: 68 Scotts Sufferance Wharf, 5 Mill Street, London SE1 2DF. E-mails: sallyperry@gofigurative.com and peterclements@gofigurative.com
link to website
Ongoing

AOP/PL008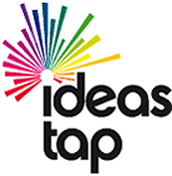 IDEAS TAP
IdeasTap is a UK national arts charity with 170,000 young, creative members and forty-six high profile arts organisations as partners. These include BAFTA, BFI, Royal Shakespeare Company, Underbelly, Magnum Photos, National Youth Theatre and Sky. "For the very first time, IdeasTap is opening its doors to the corporate world to help further our charitable work. We are offering a range of bespoke packages, which include prime time TV and digital broadcasting opportunities through our partnership with Sky and sponsorship of some of our exclusive funds, such as our Edinburgh Festival fund and Magnum Photographic Award. You will also gain access to our 170,000 member base and the ability to network with our high profile partner organisations. So if you're looking to increase brand awareness in the UK arts scene, and better engage with young people and future audiences, we can help". Contact: Adam Risbridger, Business Development Officer. Address: Woolyard, 54 Bermondsey Street, London SE1 3UD. Tel.: 0207 232 5445. E-mail: adam@ideastap.com.
link to website


Ongoing

AOP/PL009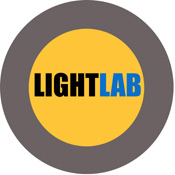 LIGHT LAB
Light Lab is a community arts organisation running projects across Scotland, set up by Edinburgh artist Kenny Bean. It provides a range of arts events to community groups using video projection and photography to increase people's skills, encourage their creative potential and boost confidence and self-esteem. Light Lab works with over 1,000 young people each year, through a series of workshop-based projects and arts events. There is great potential for a sponsor to help create brand new projects or to adopt an existing touring event helping to reach even more communities. Full details of sponsorship opportunities are available on request. Contact: Kenny Bean, Artistic Director. Tel.: 07720 840 847. Address: Light Lab, 29 Broomhall Terrace, Edinburgh EH12 7PX. E-mail: kennybean@outlook.com
link to website

Examples of projects that require sponsorship Lightspaces - a ten-day project allowing groups to create their own three-screen projection space to express their cultural identity. Art in Landscape - a temporary art installation project to create artwork within the natural environment making sculptural pieces and exterior projections. Lightbox - a short workshop for young people to explore nature's diversity and complex patterns in a highly creative way. Light Lab - a short workshop for young people in a schools to learn about the art and science of light from an experienced science communicator and light artist. Caravan Obscura - a mobile art installation using lenses and light to project images onto the interior of a caravan. The installation is mostly used for large festivals and community outdoor events.
Ongoing

AOP/PL010

LONDON PHOTOGRAPHIC ASSOCIATION
The London Photographic Association (LPA) showcases the work of its members. It also assists and advises its international membership on how to market themselves through the web, which is vital to the success of commercial and fine art photographers in today's market. The LPA's membership is made up of • international commercial photographers engaged in advertising, editorial, fashion, photojournalism and social commissions • artists using lens based media - fine art photographers, photographers wanting to build a reputation in the fine art market/print sales, photographers working on personal documentary projects for publication and/or exhibition • students - studying art, photography and allied creative and media subjects. The LPA holds regular competitions and gallery exhibitions as a way of highlighting its photographers. This, along with members' folios, profile pages and online featured gallery exhibitions, gives its members good exposure. The association can offer sponsors high visibility throughout its very busy website. The offer: the LPA website is a very busy portal with (at the time of writing) an average of 198,000 unique visitors per month viewing 330,000 pages. Regular newsletters are sent out to both its own database and to the creative industry. "Everything we do is designed to help market our members to a large audience and we feel that the time is right to work with a sponsorship partner". Contact: Kevin O'Connor. Address: 23 Roehampton Lane, London SW15 5LS. Tel.: 020 8392 8557. E-mail: kevin@lpa-management.com
link to website

Possible sponsorship opportunities

Managed online photography competitions named after the sponsor's company
Managed one-off online and/or gallery exhibitions/events
Sponsorship of photographers online exhibitions
Sponsorship of newsletters
"We welcome ideas from potential sponsors".
Ongoing

AOP/PL011


PAUL BUSSELL
• Photographer Paul Bussell goes wild • A chance for sponsors to support endangered species through the images of photographer Paul Bussell. Working with charities including the Wildlife Heritage Foundation and Santiago Rare Leopard Project, Paul's current focus is to expand his range of images in areas such as travel and exhibition. Through sponsorship which enables him to photograph animals in their natural habitats and captive breeding projects around the world, resulting in major exhibitions, he plans to further highlight the plight of rare and beautiful animals such as the Amur Leopard, Snow Leopard, Siberian Tiger, Bengal Tiger and Sumatran Tiger. Today, many are seriously close to extinction. Contact: Paul Bussell. Address: 19 Shaftesbury Way, Strawberry Hill, Twickenham, London TW2 5RN. Tel.: 07836 263388. E-mail: paul@paulbussell.com
link to website

Ongoing
AOP/PL012

SHE-BOP-A-LULA
An inspiring and innovative sponsorship opportunity in aid of the charity Breakthrough Breast Cancer, She-Bop-A-Lula is a photographic exhibition celebrating the most influential and creative female music performers over the last six decades, as photographed by women photographers. For the first time here is a photographic exhibition that displays the energy and emotion that only women bring to their art, from Lady Day (Billie Holiday) to Lady Gaga. The fifty-plus photographs to be exhibited cross all music genres and will be a compelling spectrum of artists, from Dusty Springfield to Amy Winehouse, Diana Ross to Beyonce, Dolly Parton to Poly Styrene, Debbie Harry to Kylie Minogue. This is a real opportunity to be associated with not only a highly visible media event, but also the UK's leading breast cancer charity, Breakthrough. Contact: Dede Millar. Address: 74 Carthew Road, London W6 0DX. Tel.: 0208 741 0439; mobile: 07956 329100. E-mail: dede@dedemillar.com.

Click button to download more information about She-Bop-A-Lula (pdf format)

Ongoing

AOP/PL013

SHOOT EXPERIENCE: LONDON STREET PHOTOGRAPHY FESTIVAL
The London Street Photography Festival launched in July 2011, with partners including St Pancras International, the National Portrait Gallery and the British Library. The London Street Photography Festival is seeking high profile content as well as strategic partners and sponsors to produce exhibitions, events and workshops to nurture UK-based talent and develop community-based activities. Street photography is candid, un-staged photography that captures, explores or questions contemporary society and the relationships between individuals and their surroundings. The London Street Photography Festival aims to connect with the common desire to photograph what happens on the street. London has become the global home for street photography, with publications by Thames & Hudson, and exhibitions taking place at Tate Modern and the Museum of London. Contact: Brett Jefferson Stott, Director. Address: Unit 9a, 2nd Floor, 23-28 Penn Street, London N1 5DL. Tel.: 0845 260 2460. E-mail: brett@shootexperience.com.
link to website

Ongoing

AOP/PL014

TRAVEL PHOTOGRAPHER OF THE YEAR
The international Travel Photographer of the Year competition (TPOTY) is looking for sponsors. Established in 2003, TPOTY is an international competition that celebrates the very best travel photography, plus an online community for everyone who loves travel and loves photography, run by people with a passion for both. It's open to anyone who wants to participate: amateur and professional photographers, adults and children. Travelling photographers from twenty-one different countries have won awards to date. A key element of TPOTY's success is that it offers outstanding prizes, including unique photographic experiences, fascinating travel opportunities and the latest professional-level photographic equipment and imaging software. TPOTY offers global exposure through media coverage and a strong online presence. In the international media the TPOTY brand is respected for stunning imagery, inclusivity, high standards and a professional approach. Using the awards and the very best imagery, TPOTY delivers aspirational photography to a massive international audience. In less than five years the TPOTY website, www.tpoty.com, has achieved over three millions hits. In addition to high visitor numbers, the site attracts traffic from 110 countries around the world, with steady growth in key international marketplaces. The TPOTY site can be found at or near the top of Google search rankings for travel photography and many related activities. With a proven track record over the last five years, TPOTY continues to grow rapidly and extend its reach year on year. The business is structured to appeal to everyone who uses a camera - whether that be purely for fun or as a profession. In addition to media coverage generated through its PR activities, TPOTY sponsors receive coverage via TPOTY e-newsletters, the competition pages and their own sponsor pages on www.tpoty.com (which link to their websites), news stories and features in the site's community area and at TPOTY exhibitions (the organisation's summer exhibitions at the London Eye have been hugely popular). The TPOTY photographic awards are just one element of a comprehensive portfolio. TPOTY also offers international brand exposure through a range of additional activities including photographic courses and private tuition, international adventures, exhibitions, publishing, consultancy, media activities and online editorial. Details of the range of sponsorship opportunities offered by TPOTY are available on request. Contact: Chris Coe. Address: 20 Yew Tree Courtyard, Framlingham Road, Earl Soham, Suffolk IP13 7SG. Tel.: 01728 669185. E-mail: sponsors@tpoty.com.
link to website

Ongoing







Ref. no.


Description/contact info.


Expires


AOP/001
COMPLETELY NAKED
Contact: Claire Ward-Thornton, Company Development. Address: 27a Belfast Road, London N16 6UN. Tel.: 020 8806 5596. E-mail: post@completelynaked.co.uk
link to website

Ongoing

AOP/002
CONSTERNATION - CHARITY ART EXHIBITION
Vidlamode, in association with MIND, is presenting a two-day charity exhibition featuring seven artists showcasing 5-7 pieces of their work to create awareness of the cause through art. Vidlamode is a broadcasting and media production company established in 2013, and strategically located in the heart of Greater London, UK. "We are pleased to send this request in support of our forthcoming event, titled Consternation. Our specialities include film-making, photography, art history and cinema. Our mission is to deliver cutting-edge contents in art, cinema and fashion. Vidlamode creates and broadcasts highly compelling media content. Our YouTube channel showcases some of our creative works from fantasy tales such as Garden of Atlantis; an interview segment entitled The Exceptionals: 'A Gallerist', 'A Designer', 'A Witches Brew'; and many more. As part of a milestone reached, we were nominated Best Director at the 2016 Ouchy Film Award, Switzerland and 'Best Costume & Makeup' category. Giving back is essential. Through charitable work, we can add meaning or support to people in need. At this period, we have challenged ourselves to extend support to people suffering from various mental illnesses and to raise further awareness. Amongst people around us, one out of ten has experienced mental stress or disorder problems. They need support and counselling and deserve quality health services - and raising awareness will go a long way to save many lives. To strengthen the tradition of excellence and demonstrate a commitment to humanity, Vidlamode, in conjunction with MIND (www.mind.org.uk), is organising a charity art exhibition - Consternation, a two-day exhibition to feature seven top artists with a unique point of view, creating septenary pieces of their individual work. We are in need of funds for hosting (rent of space, foods and drinks and, most importantly, the printing of pictures and framing of artworks), with proceeds from this event donated to MIND". Contact: Nedu Kay, Creative Director/Curator. Address: 1 Bishop Lodge, Alfriston Close, Surbiton, Greater London KT5 8QQ. Tel.: 02037303840. E-mail: contact@vidlamode.com
link to website



April 15th, 2018

AOP/003
INSTITUTE OF CONTEMPORARY ARTS
The ICA programme incorporates all aspects of visual art - design, digital art, photography - as well as theatre, live music, education, networking events, club nights and talks, managing not only to uphold distinctive identities for each genre but also reflecting the multi-disciplinary sensibility which characterises the organisation. There are many opportunities for corporate partners to support the ICA through sponsorship, from one-off events and bespoke projects, through to partnership on major exhibitions. The ICA prides itself on working very closely with its partners, tailoring packages to meet their objectives and budget. Contact: Rosie Allerhand. Address: The Mall, London SW1Y 5AH. Tel.: 020 7766 1414. E-mail: rosie@ica.org.uk
link to website

Sponsorship of the ICA provides opportunities for companies to:

• Align themselves with London's most cutting edge and diverse arts institution
• Access artists and the ICA's creative networks
• Access a diverse target market
• Support a renowned cultural institution thereby receiving substantial exposure and acknowledgement
• Market their brand with targeted publicity and press campaigns including national and international press
• Make use of the ICA building in unique ways
• Entertain clients and employees
• Evaluate projects


Ongoing

AOP/004
MEDIA SHOWCASE
As a self-taught artist who has worked professionally in design, illustration and photography, Alix Speakman would like to develop this site but needs sponsorship to do so. "The idea behind the site is to provide free resources for the use of other visual artists, particularly aspiring artists who don't have the opportunity to take up a full-time art college education, or don't want to make such a major commitment. These resources include much of my own previous work, as well background information on how I went about creating various visual artworks. I'd like to complement that with tutorials in web page and pdf form, software reviews and buying guides, and extensive links to external resources - but all that takes time I can't afford to dedicate in my present job. Well, that's the idea for the site and as you can see I've already begun work on it. Please browse the site to get a better idea of what it's all about. Any degree of sponsorship invovlement can be considered, sole sponsorship, partial, etc. If you have any questions, please drop me a line at sponsorshipforsite@gmail.com, and I'll get back to you within a few days". Contact: Alix Lee Speakman. E-mail: sponsorshipforsite@gmail.com.
link to website

Ongoing