<< Home

Why advertise on The UK Sponsorship Database?

Latest site traffic data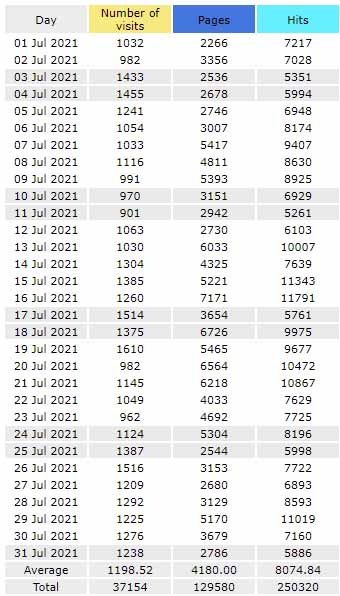 Sponsorship is a massive and growing business-to-business sector. Sponsors use the medium of sponsorship - whether sponsoring an individual, an event or an organisation - as a means of creating positive associations in a much more direct way than can be achieved by other promotional vehicles, such as advertising.
The benefit to companies and their brands of the associations created by sponsorship is nowadays perceived as increasingly valuable - so sponsorship plays a more and more important role in the marketing mix. It is customary to distinguish between the "sponsor" and "sponsorship-seeker"; but in a sense both parties are sponsorship-seekers: sponsorship decision-makers and their advisers - agencies, consultants and (increasingly) their own specialist departments - seek sponsorship opportunities ('properties') which represent the best 'fit' for their purpose. So in this sense The UK Sponsorship Database is a meeting point for two kinds of sponsorship-seekers.

Putting a value on the marketplace

So multi-faceted and multi-levelled is the sponsorship marketplace that accurate estimates of total expenditure across all sectors are impossible to find. But some data do exist for its largest component parts and these can help to an extent in getting a 'feel' for the size of the marketplace - in other words, the size of the budgets controlled by decision-makers within this rapidly expanding industry. Though it's worth bearing in mind that researched figures are probably no more than the tip of the iceberg ...

Thus we find general agreement that the value of sponsorships of major UK sporting properties is somewhat in excess of £400m. But a realistic estimate of the true total for sport sponsorship at all levels is probably double this amount. The corresponding figure for major media is around £115m - and for major arts sponsorship it is not far behind, at just over £100m. Again, the real grand totals are probably well above these levels.

The education sector is particularly active currently, with hundreds of schools seeking - and often finding - the £50,000 they need to raise in order to receive up to £600,000 extra from the government over the ensuing four years. Recently nominated as Sponsor of the Year 2005 by the Specialist Schools Trust, Philip Green, boss of high street fashion retailer The Arcadia Group, has extended support to fifty Business and Enterprise specialist schools, with an overall contribution of £1.25 million. Cause-related marketing is also on the up-and-up. Not surprisingly, perhaps, given the consumer's attitude to companies who sponsor a good cause. Recent figures from Business In The Community show that 86% of consumers agreed that when price and quality are equal they are more likely to buy a product associated with a cause.




The link to our rate card for banner advertising is on the right ---->

But if you want to know about our Gold and Platinum packages for listings, click

if you are a supplier to the sponsorship industry and would like a listing in our Sponsorship Showcase.




Targeting the decision-makersOur main Home Page is the place to be for broad coverage of all our visitors. It carries a number of menus offering links to our sponsorship category home pages and also the individual sub-sections, as well as drop-down links to our Sponsorship Showcase, a growing area of the site which lists companies which provide services to the sponsorship industry.

The home pages of the main Category sections - Arts, Education, Sport, Media, the Cause-related sector and our Other category - allow for a degree of targeting. But targeting can be much more specific by selecting banner and other opportunities available on our individual subject pages, which cover everything from Art to Yachting (we're still searching for a 'z')!




Spreading the wordThe launch of our site (way back in May 2000) received widespread coverage in major marketing trade publications. But we're still spreading the word about sponsorship in general and our site in particular through articles and other PR activity - see some examples The Marketing Managers Yearbook)andSponsorship Summit).

High traffic figures - published stats.We have one or two competitors, though you may have difficulty in finding them. One of the advantages of our having been first onto the net is that we have maintained a fantastic ranking score on Google. Why not check out our current positions for expressions such as "arts sponsorship", "sports sponsorship", "media sponsorship", "football sponsorship", "education sponsorship", etc.?

Not surprising, then, that with our site being constantly updated we generate high traffic figures. Our logfiles indicate monthly unique visitors averaging around 9-10,000.

Competitive rates/flexible formatsOur rate card is competititively priced to ensure that we continue to offer excellent value to our advertisers. We offer a full range of banner formats.

You can find (and download) our rate card here.



Home page
Arts
Cause-related
Education
Media
Sport
Other
Contact us
Add/amend listing
Advertise with us
About us
Site map
Privacy Policy