C.I.O.T. travellers face tough "tax hike" for charity on Kilimanjaro
A group of tough tax professionals (current and retired members of the Chartered Institute of Taxation - C.I.O.T.) and friends have signed up to complete the #KiliTax2022 sponsored challenge to ascend Mount Kilimanjaro, in aid of the UK tax charities TaxAid and Tax Help for Older People. Money raised will go to the charities' Bridge the Gap campaign (BTG), which is split equally between the two tax charities.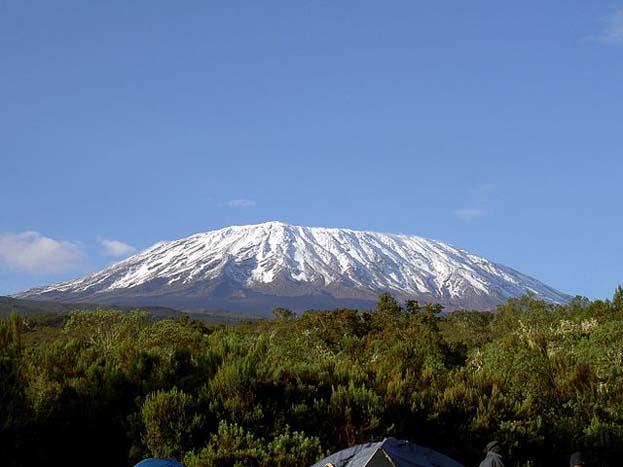 Next month's (September) trip is two years late because the COVID pandemic scuppered the planned 2020 set-off date. Each person is making a significant personal commitment, including paying the full cost of their trip, so all the funds raised will go to the charities.

Given the charities' need for more resources, the intrepid group of volunteers have set themselves the challenging target of climbing Mount Kilimanjaro and raising £34,000 - £2 for every foot the team climbs. With its peak of almost 6,000m, it is the highest mountain in Africa and the highest self-standing mountain in the world. They will be supported by Action Challenge, the adventure specialists, walking up the Kilimanjaro Lemosha route from Londorossi Gate in the tropical forest at the base, through altitude mountain sickness (AMS) inducing heights, to Arctic conditions at the summit. "This is a tax hike with a difference", said Susan Ball, CIOT President, "not least because it is one that tax charities will welcome and those on low incomes will not be afraid of. I wish the brave group taking on this challenge the very best of luck and hope they go well. "I also hope the tax fraternity will rally around in the next few weeks and sponsor these trekkers, to make this delayed trip even more worthy. The two tax charities are the only UK charities dedicated to providing free tax advice to vulnerable people on low incomes who need help and support to cope with the UK tax system and yet are unable to afford to pay for the help they need". Valerie Boggs, CEO of the tax charities, commented: "Those taxpayers seeking help from the charities are at the most disadvantaged end of unrepresented taxpayers on low incomes. Their need for such pro bono help has grown significantly since the charities' formation, due to changes in how people earn income and its tax treatment and due to the impact of COVID and the current cost of living crisis". The trip will take place between 15th September and 26th September, 2022. You can sponsor the group at: www.justgiving.com/fundraising/KiliTax2022-Team.

Image credit: Mount Kilimanjaro - the Wikipedia and Wikimedia Commons image is from the user Chris 73 and is freely available at //commons.wikimedia.org/wiki/File:Mt._Kilimanjaro_12.2006.JPG under the creative commons cc-by-sa 3.0 license.